Body Sugaring VS Waxing
If you have ever had HOT wax applied to your vagina as an Aesthetician and the Owner of The Spa Within since 2003, I can testify to that excruciating pain.
I myself was a "waxer" for YEARS before discovering the benefits of body sugaring.
Body Sugaring has been used for centuries to remove unwanted hair and dates back to Cleopatra.
When Cleopatra was to be married her mom, grandmother and other influential women in her life gathered with a pot of sugar paste and removed all body hair as a ritual before marriage.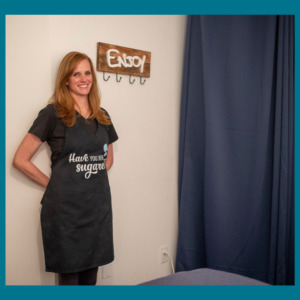 As the Owner of The Spa Within, Amy has made it her mission to provide the best possible service in a comfortable and professional environment. Using only the highest quality products you will feel the level of care that Amy puts into each first class spa experience. Her clients consider her a friend as her level of follow up care surpasses and surprises all.