Sweet Indulgence for the body
Body Sugaring Paste is composed sugar, lemon and water.
Sugar paste never adheres to live skin cells on body, therefore when it is removed it only gently exfoliates dead skin cells leaving behind silky smooth skin.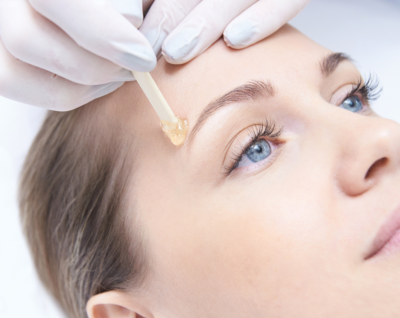 Sugaring paste is natural and water soluble and it can be easily rinsed away if needed.
With our sugaring method, hair is  removed in the natural direction of the hair growth. Through the sugaring application technique, the sugar paste seeps into the hair follicle. This helps lubricate the hair root regardless of whether it's on the legs or anywhere else on your client.
These two facts alone make a world of difference in comfort for the client. This is especially important for clients who have suffered in the past with waxing in sensitive areas.
Waxing the legs or other areas on a client using hot wax runs the risk of burning skin. While women and men are used to this risk, they are often intimidated by the idea of hot wax on their body especially in intimate  areas.